Get an overview of recent changes to CompetencyCore
We're thrilled to announce a redesigned navigation experience and updated dashboard released on July 15th 2020. We replaced the left-hand menu with a header menu, made the menu more compact, and added the option to choose a colour scheme that matches your brand. We also made big improvements to the dashboard and added new widgets.
Redesigned navigation
More space to work
We wanted to make more room for meaningful content without needing to collapse and expand a left-hand menu. As you build job descriptions, explore career paths, and customize the dashboard, you'll notice the extra space our new navigation provides. The header menu is always accessible, but it won't crowd out the page or get in your way as you work.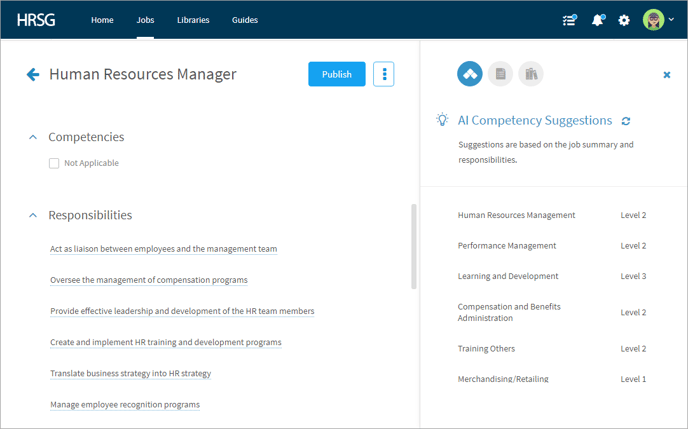 A customized look and feel
The redesign allowed us to offer greater customization for your CompetencyCore site. We released the navigation with a white background to match your current logo, but you have the option to select a custom header colour and contrasting text colour to match your brand. We recommend uploading a logo with a transparent background and switching to a dark header with white text for a stronger design where the navigation stands out. Learn more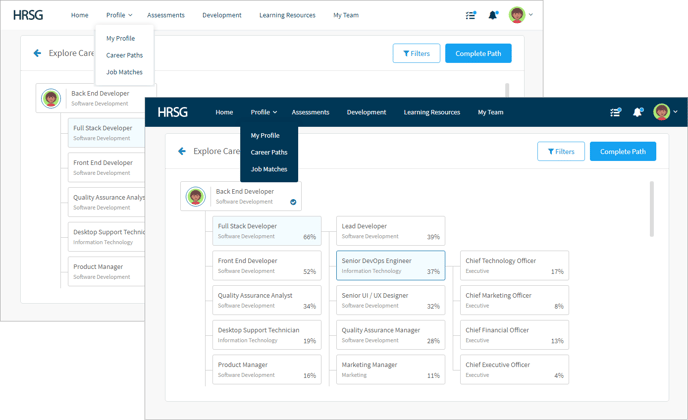 A responsive menu
For straightforward navigation, it's important that each user's menu focus on what they have permission to view. Depending on the number of options available, they're either displayed across the header for easy access or consolidated in a drop-down for a simpler menu.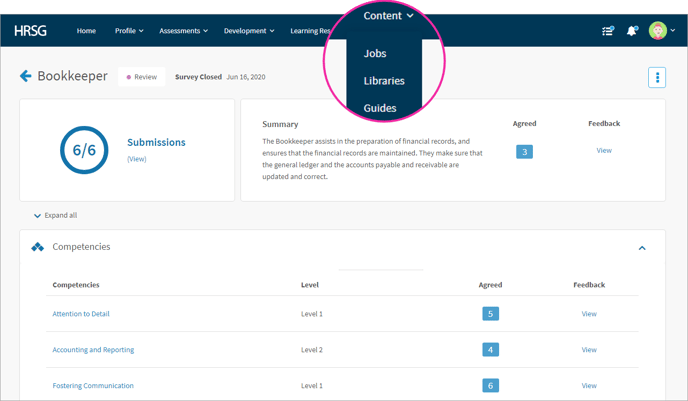 We made the menu responsive to page width. When there isn't room in the header, the menu is condensed into a single drop-down, so you can easily access items on smaller screens.
Updated dashboard
Your dashboard is more inviting and presents relevant data. We optimized the display of widgets by switching from a four to a three-column dashboard.
Existing widgets are redesigned, and Broadcast Messages works differently. We removed the ability to display multiple broadcast messages; only one appears to improve the consistency and user experience of the dashboard. We've also offered exciting new widgets like 'Top Competencies' and 'Recent Job Activity' that keep you informed at a glance. And we updated dashboard management so administrators can easily configure widgets. Learn more
We can't wait for you to try out these new features and benefit from a menu that improves navigation and a dashboard that visualizes useful information.