What's the difference between in-depth and snapshot?
Learn how each type of assessment is formatted and used to rate employee performance
In-depth assessments
Present a series of questions based on the behaviour from a single level of proficiency. For each question, participants rate how effectively an employee performs the stated behaviour to provide a detailed assessment of their skills. There are two formatting options:
Grouped displays all questions related to one competency on the same page.
Ungrouped displays five questions per page regardless of the associated competency.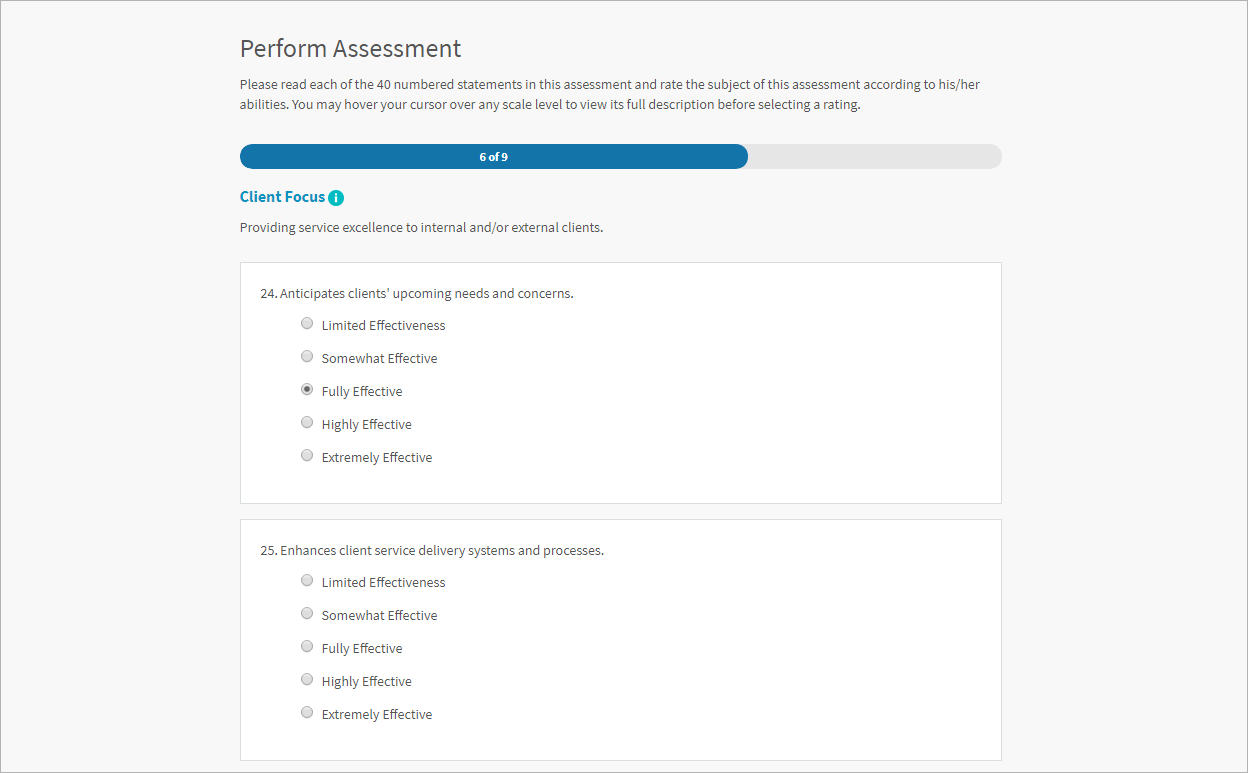 Snapshot assessments
Present a series of competencies. For each competency, participants select the proficiency level that reflects the employee's performance to provide an overview assessment.