Change your personal language and notification settings
In this article:
Administrators manage the site settings, but you can manage your personal settings that only apply to your account. If your administrator sets your site to English but you prefer French, or if you don't want to receive notifications by email, this is where you can make those changes.
Accessing your settings
Click your profile picture on the top right of your screen and select Settings. Here's what you can customize:
Email notifications
Default language
Time zone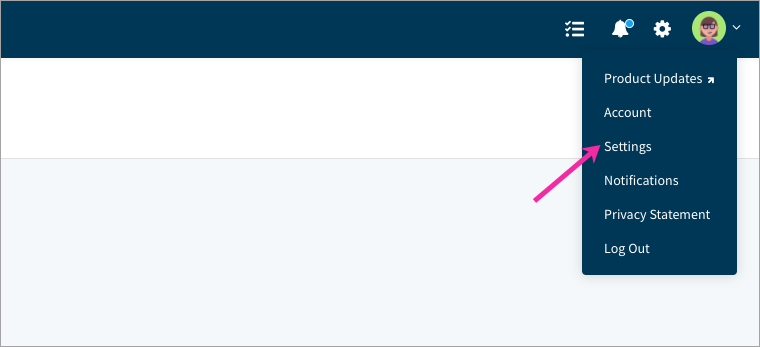 Notification settings
Decide whether you want to receive notifications by email. Even if you turn off the Email notifications switch, you can still access your notifications directly in CompetencyCore by clicking the the bell icon.
Language settings
The Default language setting is the language you're using. If your site has more than one available language, select the one you prefer and click Save at the bottom of the page. The language doesn't change immediately. Just refresh the page, and you'll be using the language you selected.
Time zone settings
Your administrator might be in a different time zone, but you can change the time zone of your own account. All of the dates and times on the site change to match the time zone you select.