Learn how to log in and out, reset your password, upload a profile picture, and make changes to your account so you're ready to navigate CompetencyCore
In this article:
Logging in
Welcome! If you're using CompetencyCore for the first time, this is a great place to get started. The first step is to open your company's CompetencyCore site. Enter your username and password and click Login. Contact your software administrator if you're not sure what your username or password is.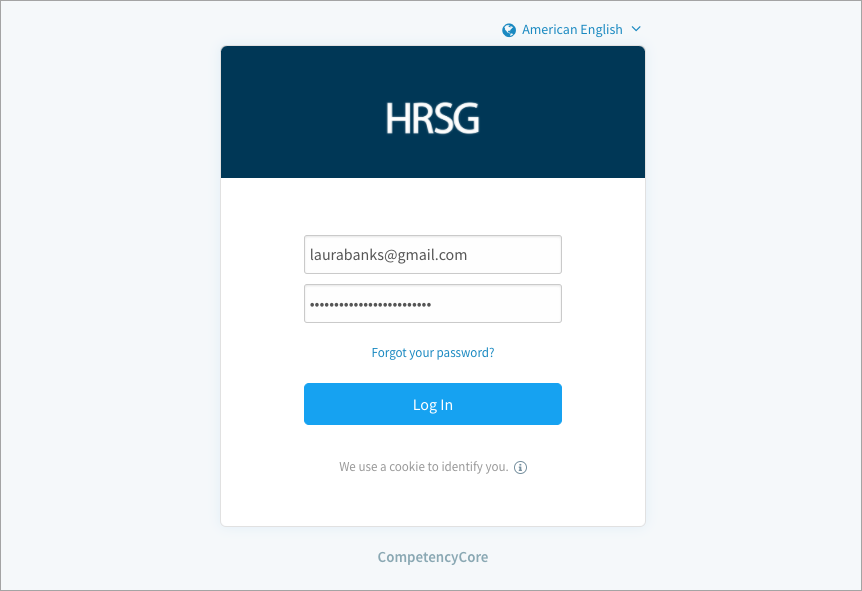 Once you've logged in, you'll see our Terms & Conditions. After clicking Agree & Continue, the Privacy Notice opens in a new window. Click the close icon to dismiss the window and start using CompetencyCore. You can always access the Privacy Notice from your personal menu.
Resetting your password
Can't remember your password? Click the Forgot your password? link above the Login button. Enter your email address and click Next. You'll receive an email with a link to the Set Password page. Your password needs to include at least:
1 capital letter
1 number
8 characters
Tip: You'll know your password is strong when the meter colour turns green. Remember that the longer the password, the better.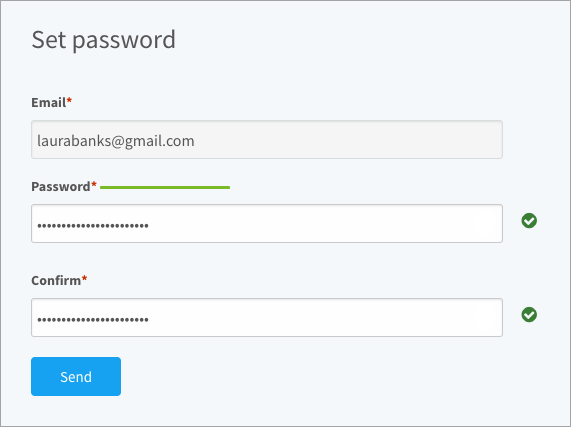 Uploading a profile picture
On the top left of your dashboard, click the profile picture area to upload a photo. If you don't upload a photo, your initials are displayed.
Caution: Your picture should be at least 200×200 pixels and no larger than 1.5MB.
Making changes to your account
Click your profile picture on the top right of your screen and select Account. Here are some details you can change:
Username
Password
First name
Last name
City
Province/State
Country
Scroll to the bottom of the page and click Save once you've finished making changes.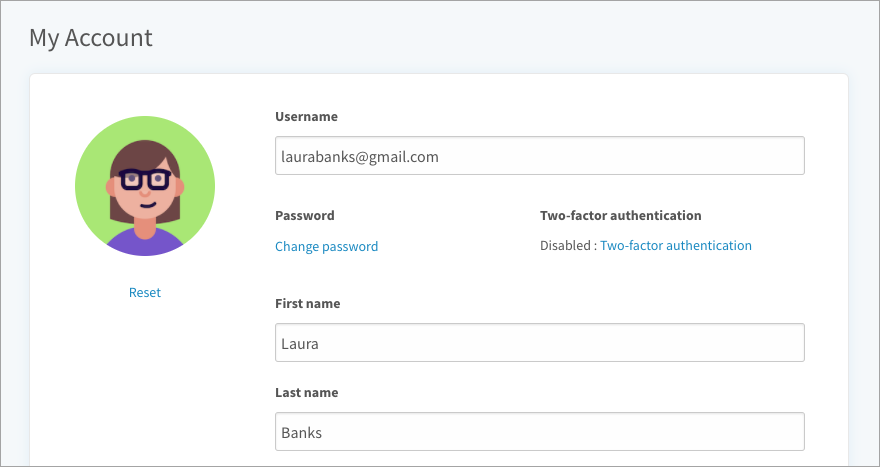 Logging out
Click your profile picture on the top right of your screen and select Logout. Closing your browser also logs you out of your account.