Learn how to manually associate a user's position to a job
Option 1. From a job description
Navigate to Content > Jobs.
Click a job title in the Jobs table.
Click the Employees tab.
Click the Add Employees button.
Search or browse for the user's name or position to associate to this job.
Note: Only users in a position appear. A position links a user to a job. Check out the Manage positions article to learn how to create positions for your users.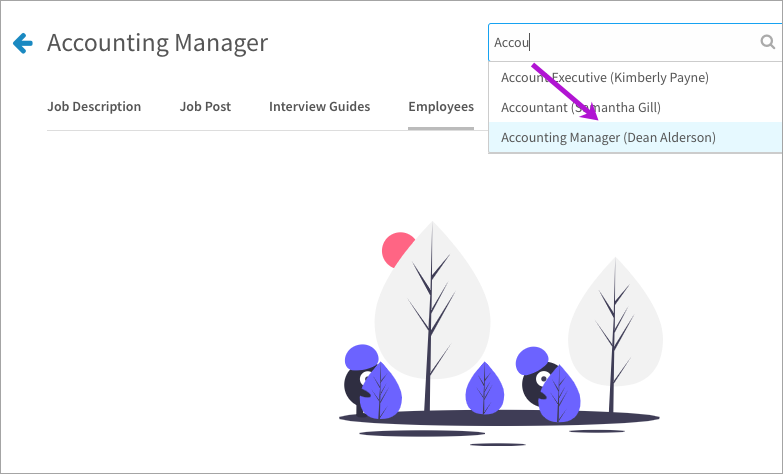 Option 2. From the user's page
Click the gear icon on the top right of your screen.
Expand Organization in the Administration menu and click Users.
Click the name of a user to open the User Details page.
Click the Position tab.
Click the Edit Position button.
Click +Add on the right side of the Job section.
Search or browse for a job to associate to this position.
Note: Only published jobs appear. If you're not ready to publish, you can make the association to a draft job by following the steps above in Option 1.