Discover opportunities in the organization and build a path to your dream role
In this article:
Discovering paths
In your CompetencyCore account, navigate to Profile in the main menu and click the Explore Career Paths link. To generate an automatic path, click the Add target role link. Type in your target role, select it from the drop-down, and click Discover.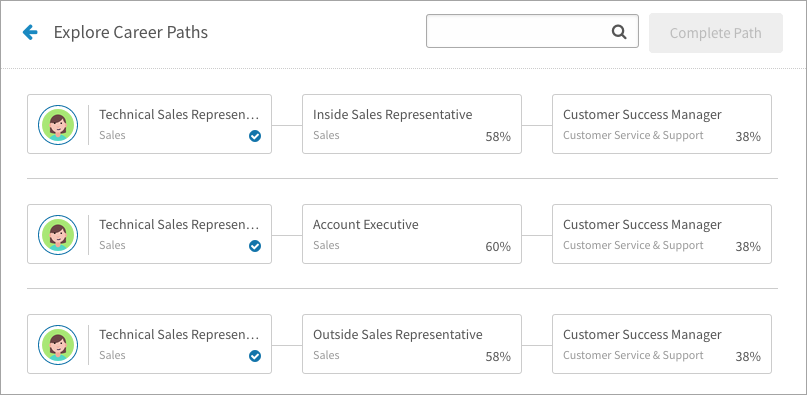 Exploring paths
To browse jobs, click Explore. You'll see a list of jobs at the next level displayed in tiles. The percentage on each tile shows how closely a job matches your profile. Click the Show related roles link to see roles at your current level.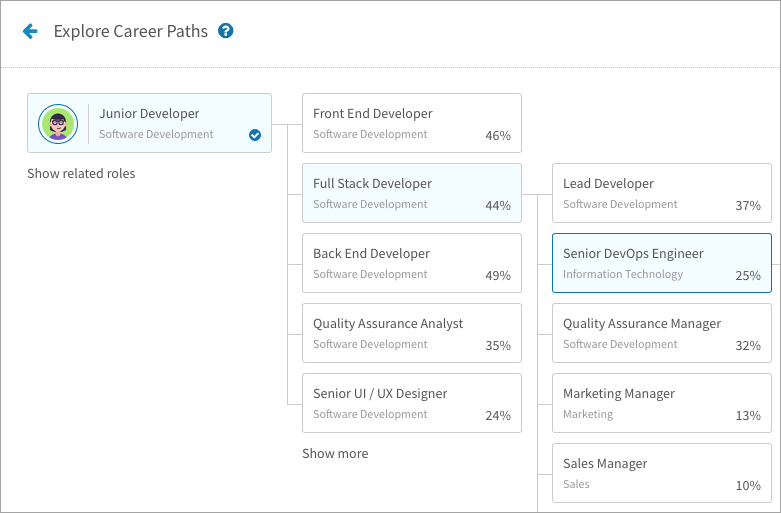 Selecting a job tile displays similar jobs at the next level. Jobs are listed in descending order of similarity to the job selected at the previous level. Select a job from each level until you've found your target. You can only select one job per level.
Note: Jobs below your current job level and jobs with a 0% match to the job selected at the previous level don't appear when you're selecting a career path.
On the right side of the page, you'll see how well a selected job matches your profile by library type. Click the Full Job Description button to see an item by item comparison.
Completing your path
To filter jobs by group, click Filters. Type in a name like "Finance" or "Human Resources" and select it from the drop-down. You path is redrawn to display only jobs from that group. Once you're happy with the path, click Complete Path. Select whether to share or keep your path private. Keep in mind that shared paths are visible on pages accessed by your manager and HR.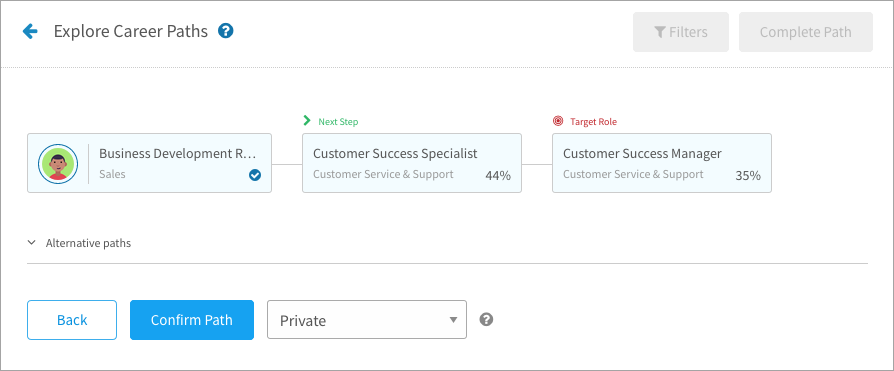 Managing your path
After confirming your path, it's displayed in the side panels so you can keep your path in mind when reviewing your profile. Click the title of a job in your path to see the details. Click the 3-dot icon to create a new path, make private, share, or delete.